Product Description
Comfortable orthopedic shoes Dennis Splint
Product Name: Dennis Splint Model: KDZJ-ZH-003
Specification:
Product Composition: It composed of aluminum alloy joint branch and orthopedic shoes.
Functions:
1. The length between two feet can be adjusted according to medical requirement.
2. Adjustment of foot adduction and abduction according to medical requirement and infant patient's condition.
3. Unique ankle strap ensure the heel to fit inside shoes.
Scope of application:
Improve infant patient's foot inversion, foot eversion, clubfoot and so on by change of length and curve between orthopedic shoes.
Usage method;
1. Should be used under the guidance of physicians.
2. Measure the length of foot of the baby by ruler, choose the applicable product.
3. Help the baby to put the feet into the shoes flatly, adjust the product by doctors according to specific indication.
4. Consult to doctors about the proper length and angel of the branch when using it at night.
5. Fix the adjusted branch on the orthopedic shoes with screw.
Caution:
2. The product is used by babies who are too young to walk; Children use it under adult supervision.
3. Do not use it with bare foot; avoid friction to tender skin of babies.
4. Humid environment leads to rust, dry up with cloth when the metal parts with water in.
5. Elastic strap washed with a damp cloth and soft detergent, avoid acidic corrosive substances.
6. The metal parts may conduct heat, keep away from heat source or direct sunshine, in case of the overheat metal injure human body or cause deformation and softening of plastic.
Duration: 3 years.

Packing & Delivery
One piece each small carton or bag
All the international express and transportation is available with best price and service.
Shipping ways: DHL, UPS, FEDEX, EMS, TNT, AIR, SEA
Beijing Jinwei Kangda Medical Instrument Ltd. is a professional manufacturer of medical polymer orthopedic instruments and sports protective equipments which specialize in these products' research and development, production, sales at home and abroad.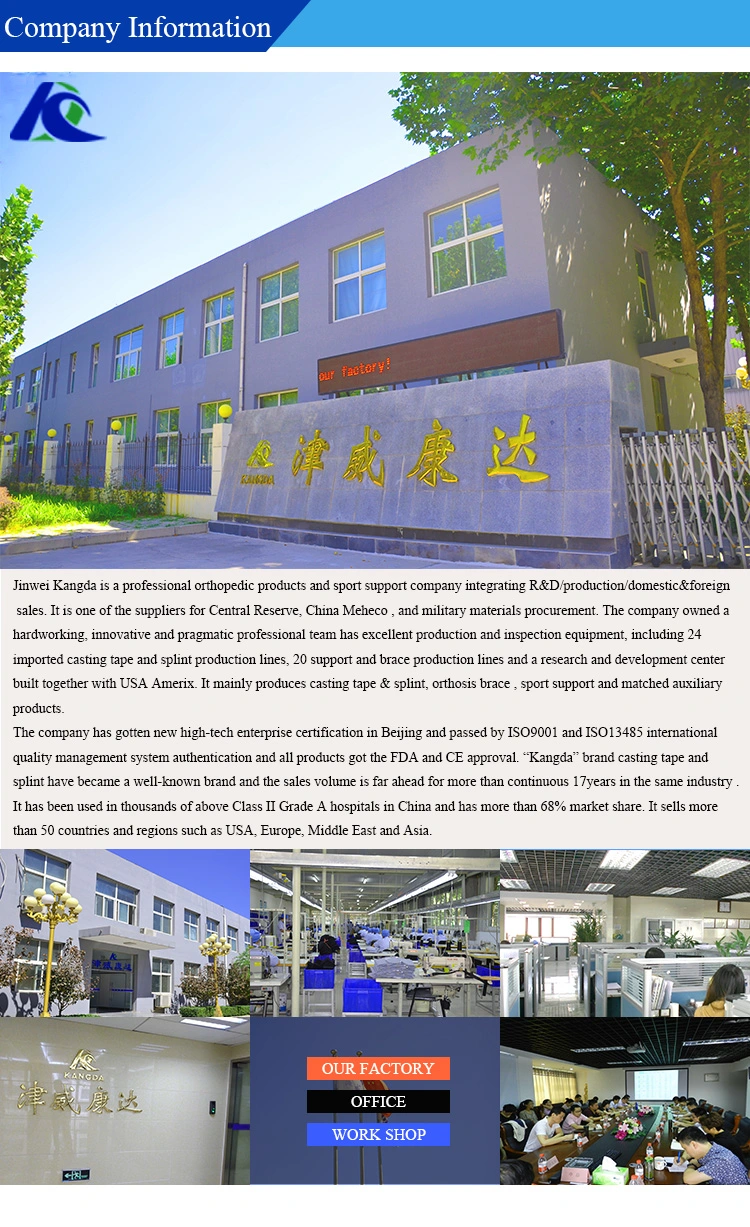 We have 24 imported assembly lines and a research & development center cooperated with American company, and produce more than 20 kinds of medical therapy and rehabilitation equipments like medical polymer orthopedic casting tape and splint,orthopedic brace, sports protective equipment and rehabilitation equipment and so on.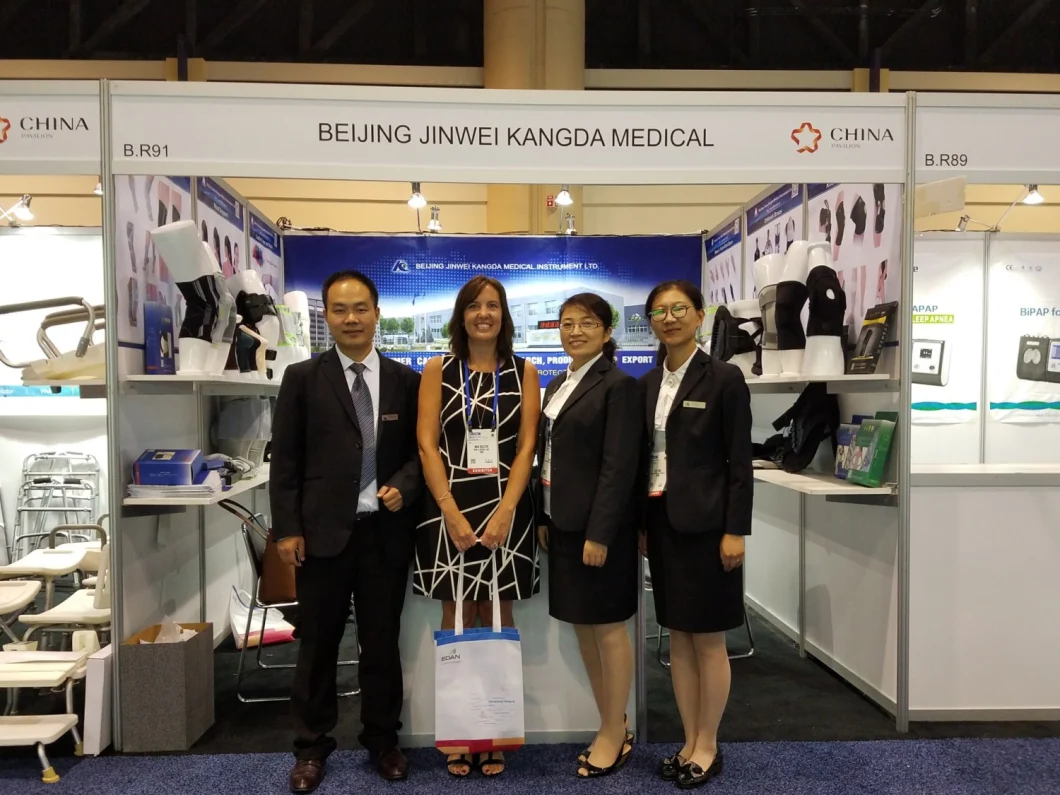 Our corporation has qualified the International Quality System Certification of ISO9001:2008 and ISO13485: 2003; our products have been obtained the certificate of American FDA and European CE.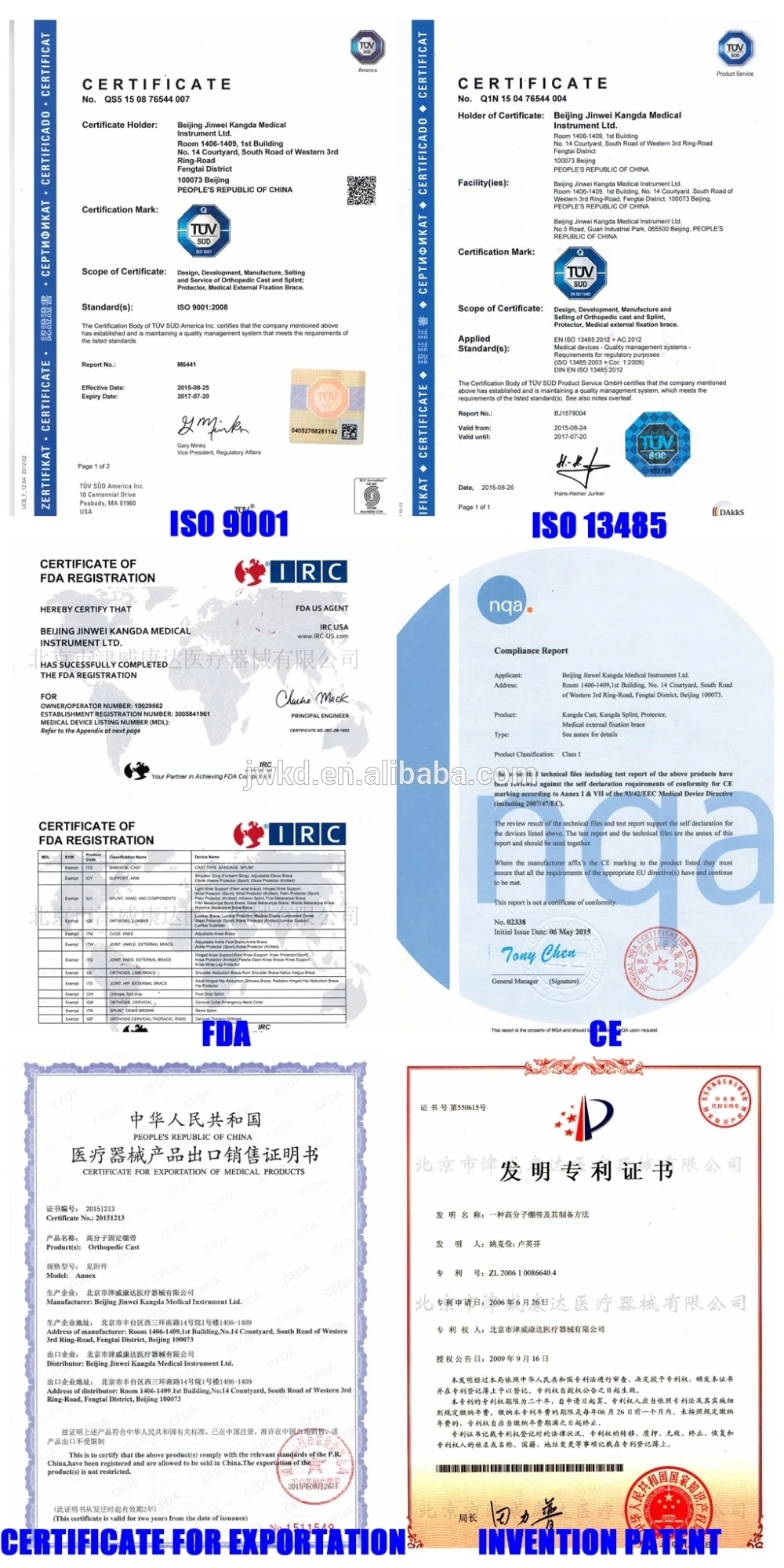 Why choose JINWEI KANGDA?

A. Export department delicated since 2001.
B. Return policy.
C. 3 years warranty period.
D. High quality with authorized certification, CE, ISO, FDA etc.
E. Professional engineer team with best technique support.
F. 24 hours on line service, response rate is up to 100%.
The products are exported to USA, Europe, the Middle East, Southeast Asia and more than 40 countries and region.There are 200 new customers in 2018 ( old customers not in).
No complains from customer,please find the good feedbacks on alibaba as follows:
[ TRUST YOU WILL LIKE OUR SERVICES, QUALITY AND PRICE ]

YOUR MONEY IS SAFE WITH US.